SLIM WALLETS
Practical wallets with incredible comfort for your everyday life!
Find your wallet.
---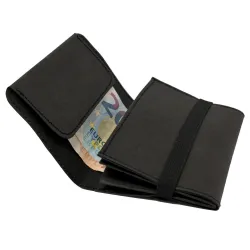 The A&K KOMPAKT is a medium-sized wallet for cards, coins, notes and vehicle documents.
Space for 1 - 12 cards in two compartments
Notes and coins
12.0 x 8.0 x 0.9 cm (4.72 x 3,15 x 0,35 inches)
32 g light (1.13 oz)
Available in many color combinations in the shop.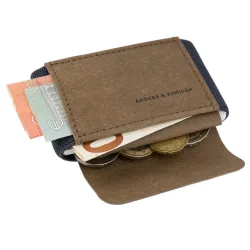 Minimalism meets functionality
All important ID cards and means of payment in small format included. The A&K MINI is a fully-fledged, particularly small wallet for cards, coins, bills and even small paperwork such as tickets and receipts    
Space for 1 - 12 cards
Slim wallet with coin compartment
2 bill compartments - one of them with quick access
9 x 5.5 x 1 cm (3.54 x 2.17 x 0,39 inches)
18 g light (0.63 oz)
RFID protection possible
Clever attachment for keys as an accessory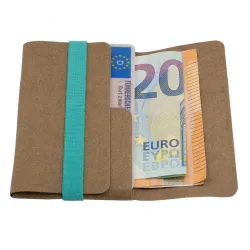 You don't need a coin compartment and you don't have a lot of cards? Maybe the A&K TINY credit card holder suits you.
Space for 1 - 8 cards
Slim wallet without coin compartment
9 x 5.8 x 0.5 cm (3.54 x 2,28 x 0.20 inches)
10 g light (0.35 oz)
Show 1 to 3 (from a total of 3 new products)