---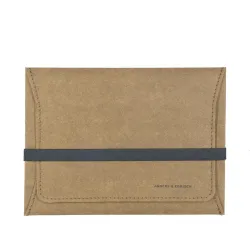 Off to the adventure! Experience stories, make dreams come true or just let your legs dangle.
With the A&K travel organizer all the important documents you are well organized on the go. The travel case has space for two passports, international driver's licenses, vaccination certificates, airline tickets and so on.
Two practical pockets:
Documents in the front compartment are within easy reach
Passports and ID cards have space in the rear compartment
The elastic rubber band holds everything together safely and flexibly.
Clear storage - travel documents well organized and ready to hand
Show 1 to 1 (from a total of 1 new products)